A book genre is a category or type of literature that is defined by a specific set of characteristics and themes. Genres comprise romance, mystery, science fiction, fantasy, and many others. Understanding book genres is crucial for readers and authors as it provides an idea of what to expect in a particular book and helps select a read that matches one's taste and preferences. For authors, it also helps market their books and reach the right audience. The availability of different genres gives readers a sense of belonging and community, allowing them to connect with others who share their interests and passion for specific books.
Genres play a significant role in shaping our reading experiences, helping us to find the perfect book for us, and providing us with a deeper understanding of the literary world.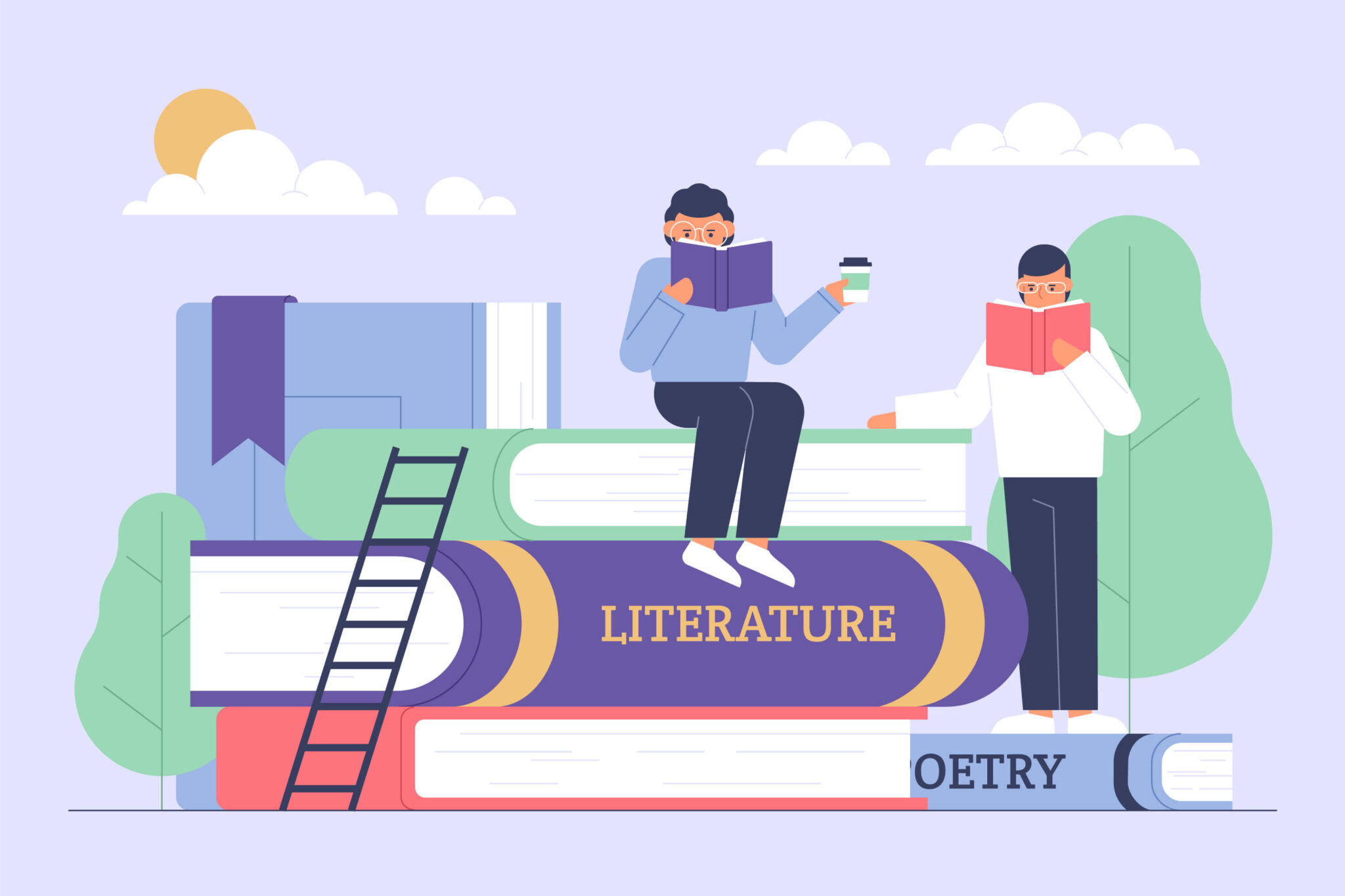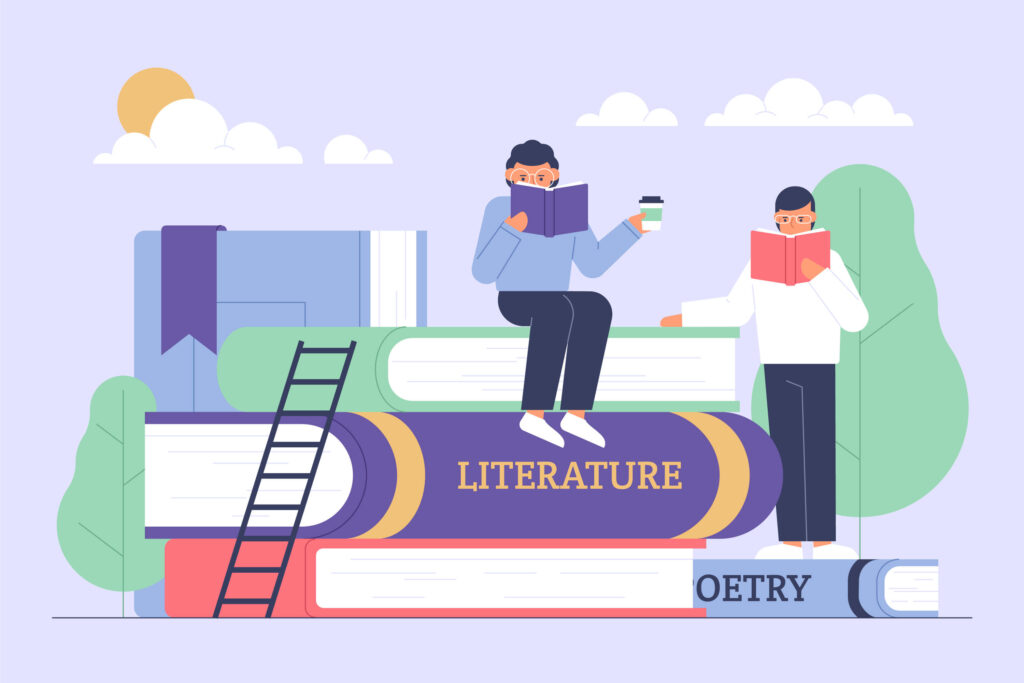 Let's Discover your Next Book's Genre
Being an author, you might relate to how sometimes it isn't easy to understand what genre you have to write. Many book libraries might say there are only 50 book genres, but many say there are more.
Romance Books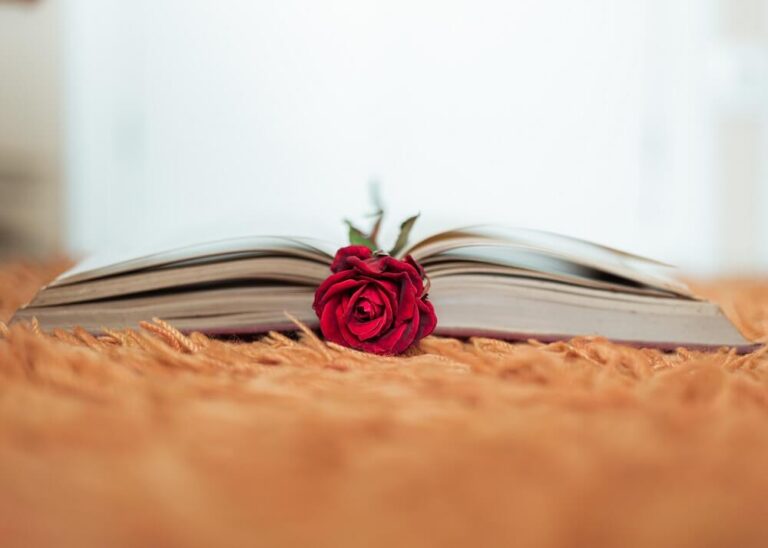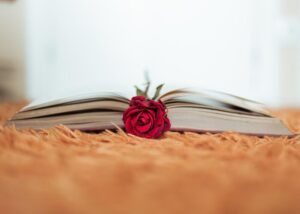 Romance books focus on the relationships between characters, typically romantic relationships. The central theme of these books is love, passion, and emotions. They can range from contemporary romance to historical romance, paranormal romance, and fantasy romance. Romance novels feature characters seeking love and happiness, and the narrative discovers the obstacles and challenges they face in achieving their goals.
Fantasy Books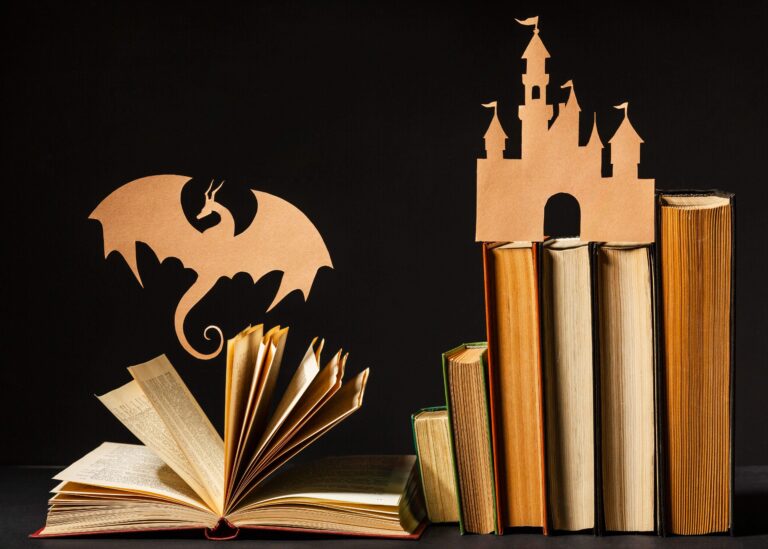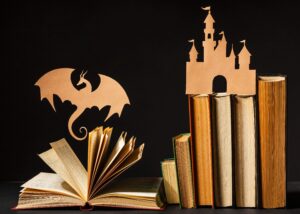 Fantasy books are a genre of fiction that is typically set in an imaginary world with elements of magic, mythical creatures, and supernatural powers. The stories of this genre lead heroes on quests to save their kingdoms or world. They are filled with imaginative elements such as dragons, unicorns, sorcerers, and enchanted forests.
Mystery Books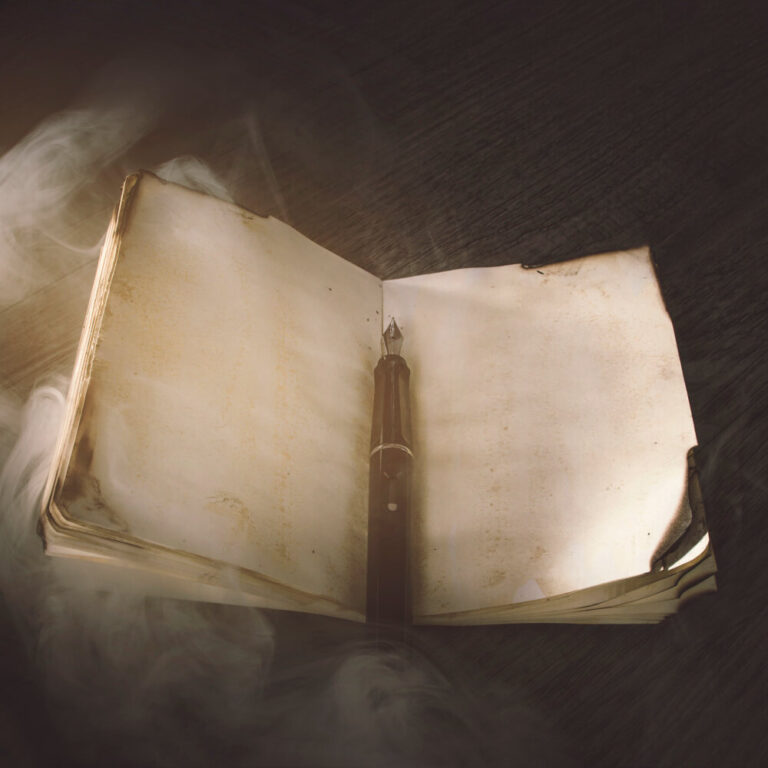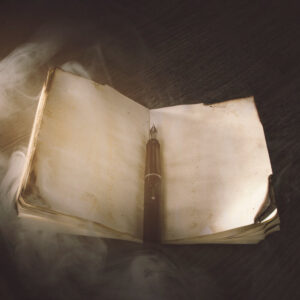 In this genre book's story revolves around a mystery. Characters of the book strive to detect something with different clues, which is why this type of story is also called detective fiction.
Horror Books



Horror books are usually part of fiction that seeks to scare, unsettle, or thrill its readers by inducing feelings of fear, dread, and anxiety. These books feature supernatural creatures, ghosts, monsters, and other frightening or unsettling elements.
Thriller Fiction books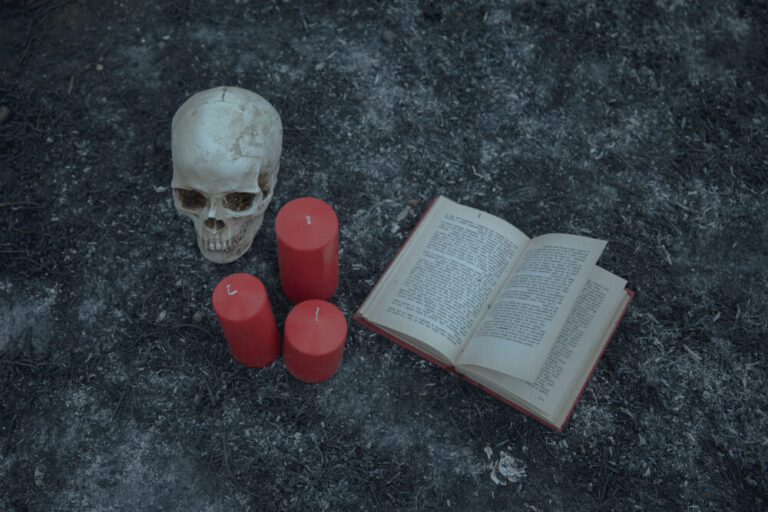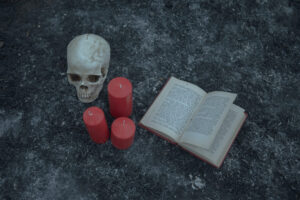 In this genre, the story has numerous overlapping subgenres. This means books of this genre are characterized by fast-paced, energetic, and shocking stories that keep readers on the edge of their seats. These books contain espionage, political intrigue, and psychological tension. Examples of popular thriller fiction books are The Girl with the Dragon Tattoo by Stieg Larsson, Gone Girl by Gillian Flynn, and many others.
Science Books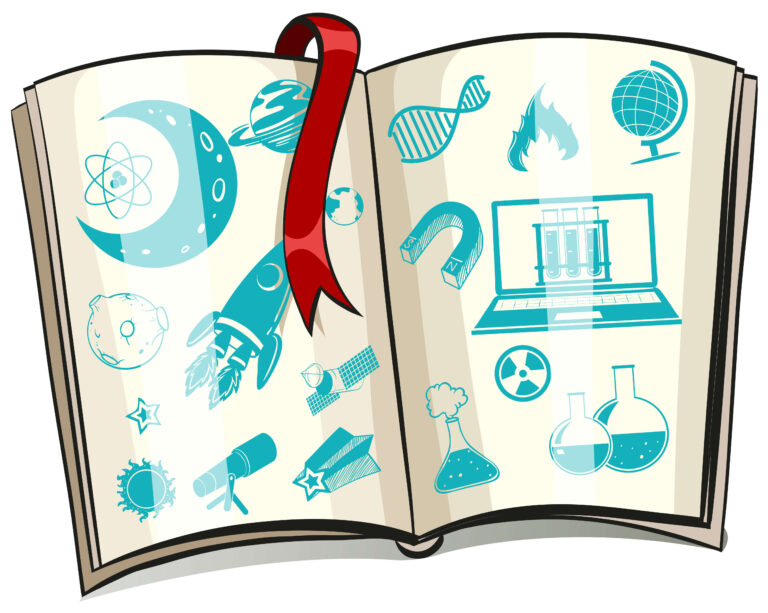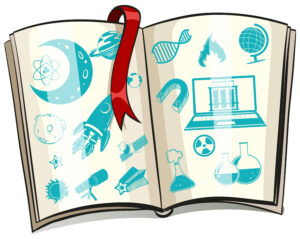 Science fiction or books are based on scientific concepts such as time travel, predicting the human future, and space exploration. Books on anthropology and sociology are typical examples of this genre.
Crime Books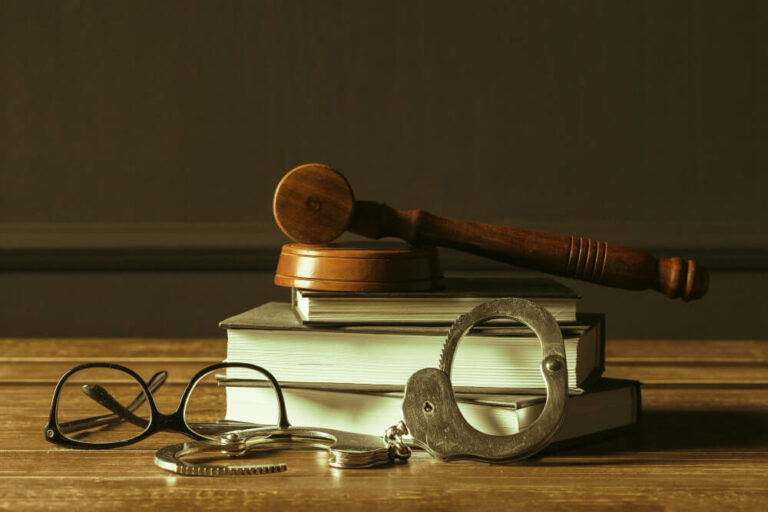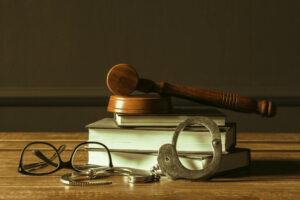 This genre revolves around criminal activities, investigations, and detective work. They can be fiction or non-fiction, ranging from light-hearted to severe and dark. Some popular sub-genres within the crime genre include mystery, thrillers, and detective stories.
Historical Books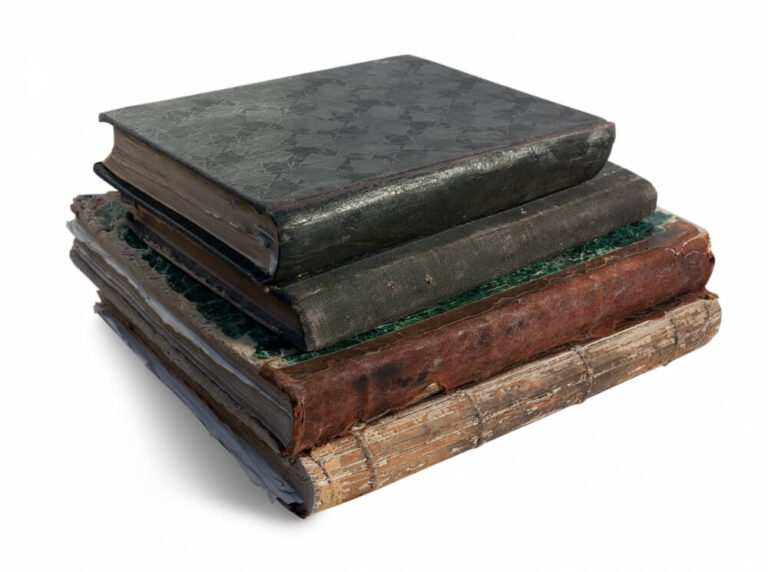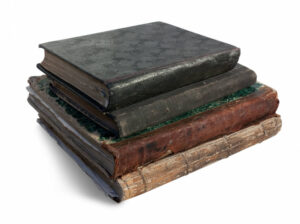 Historical books focus on past events and provide a detailed account of specific historical periods, figures, or events. They may also provide an analysis or interpretation of those events and their impact on the world. Examples of historical books are biographies, memoirs, textbooks, and works of historical fiction.
Paranormal Books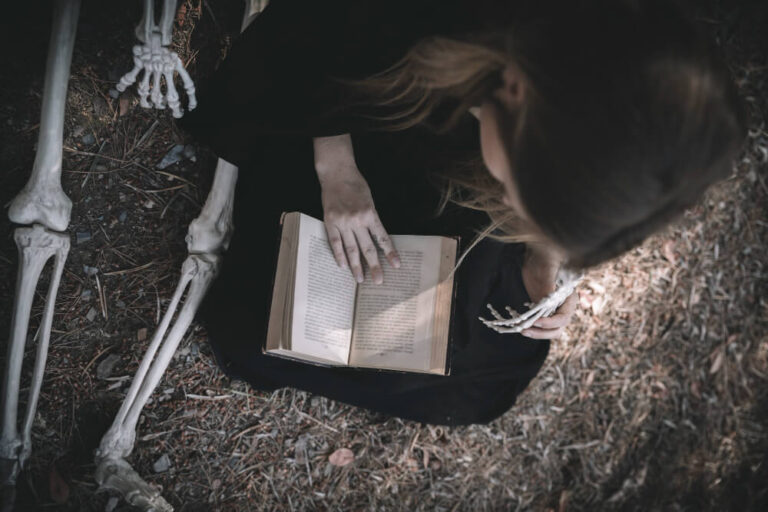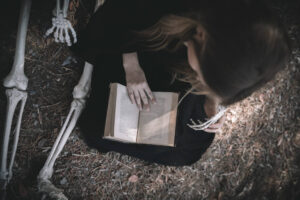 These books deal with supernatural elements, such as ghosts, vampires, werewolves, witches, and other paranormal creatures. Readers are either thrilled or scared by an exploration of the supernatural world and its inhabitants.
Children's Books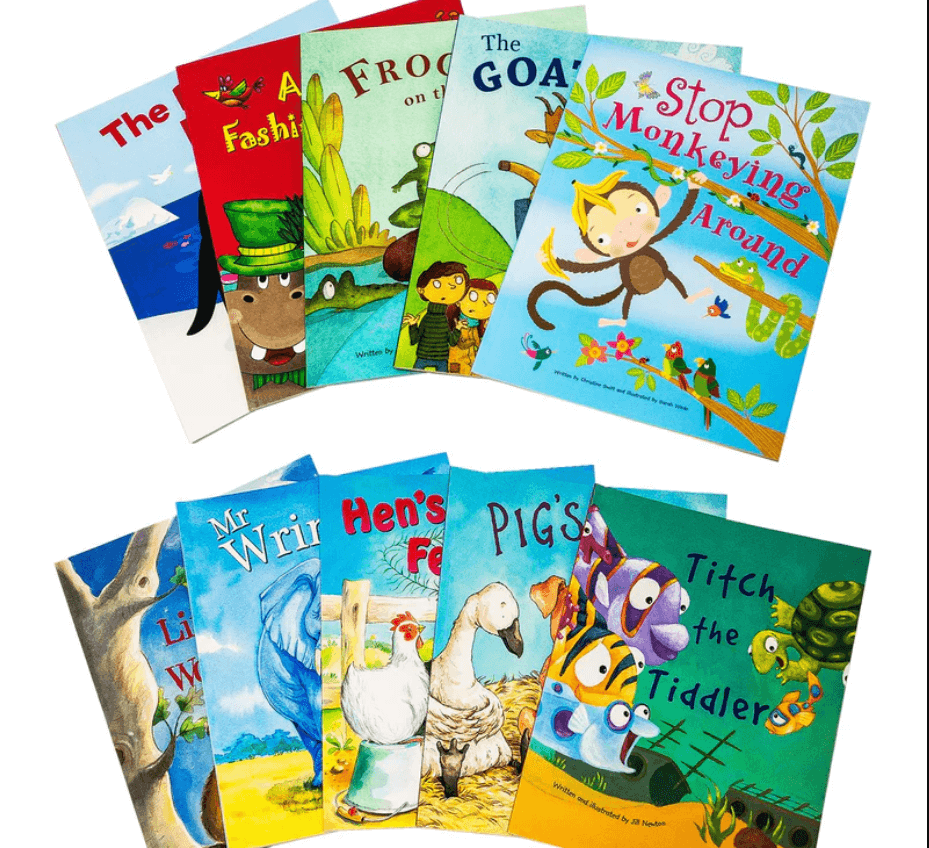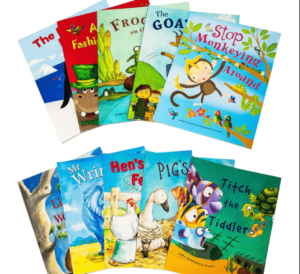 Children's books are explicitly for children up to 12. These books are designed to entertain, educate, and inspire young readers. These books feature simple language, attention-grabbing illustrations, and engaging storylines. Examples of popular children's books contain The Cat in the Hat, Goodnight Moon, Where the Wild Things Are, The Very Hungry Caterpillar, and Charlotte's Web.
Action and Adventure Books


Action and adventure books are a genre of fiction that typically feature physical feats, dangerous situations, and dramatic events. These also lead the protagonist to embark on an expedition or journey. These books are known for their fast-paced, exciting storylines and feature indecision and danger elements, making them appealing to readers who enjoy excitement and buzz. Examples of popular action and adventure books are The Lord of the Rings by J.R.R. Tolkien, Indiana Jones and the Raiders of the Lost Ark by James Rollins, and The Hunger Games by Suzanne Collins.
Dystopian Books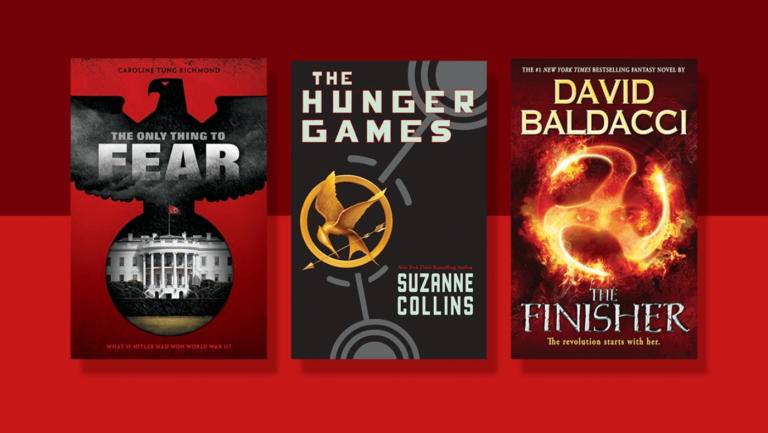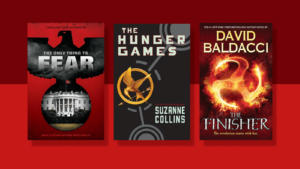 These books are part of a subgenre of science fiction and speculative fiction that explore the idea of a society or community typically characterized by poverty, oppression, and suffering. It may also cover other adverse factors such as environmental disasters, resource depletion, and technological or political control.
Drama Books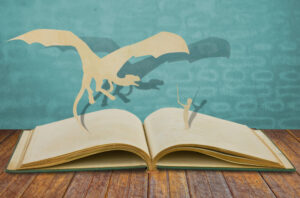 Books within this genre typically contain conflict, tension, and intense emotions. They revolve around a central story that involves characters facing challenges and obstacles and making important decisions that impact their lives. Drama books can come in many forms, including plays, novels, screenplays, and biographies.
Western Books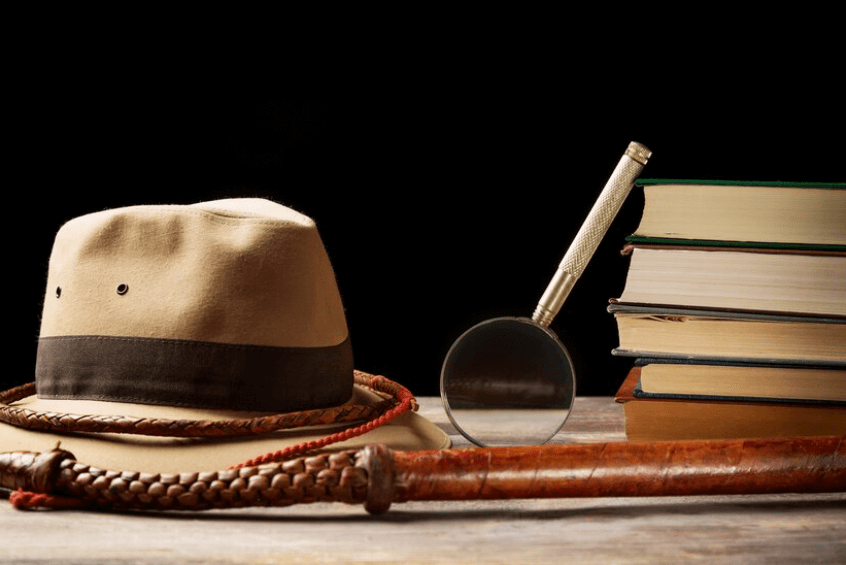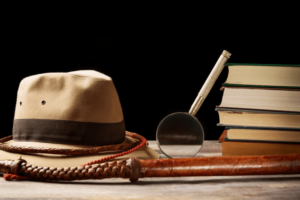 Western books refer to literature set in the American West or focus on the western frontier and 'cowboy' culture. This genre has stories of cowboys, outlaws, frontier life, and the settling of the American West.
Religious Books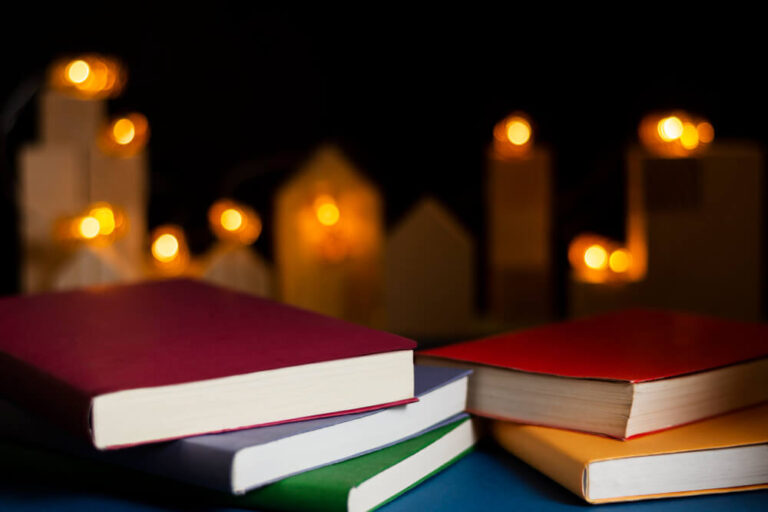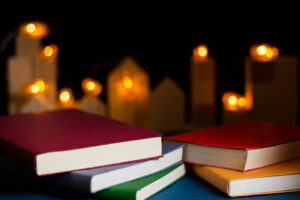 These books contain information, teachings, beliefs, and practices related to a particular religion. Religious books may feature sacred texts, scriptures, holy books, hymns, prayers, commentaries, and biographies of religious leaders. Examples of religious books have the Bible, Quran, Torah, Book of Mormon, and Bhagavad Gita. These books are holy and essential to the faithful of each religion and a source of guidance and inspiration in their daily lives.
Poetry Books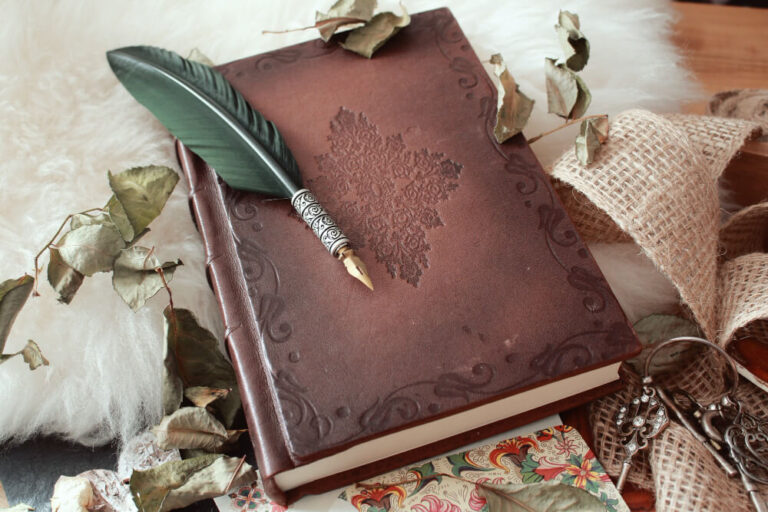 These are collections of poems by a single poet or multiple poets. They are published as standalone books or as part of an anthology. The poems can have various styles and themes, including love, nature, loss, and social issues. Poetry books are used to express emotions and inspire other writers.
Classic Books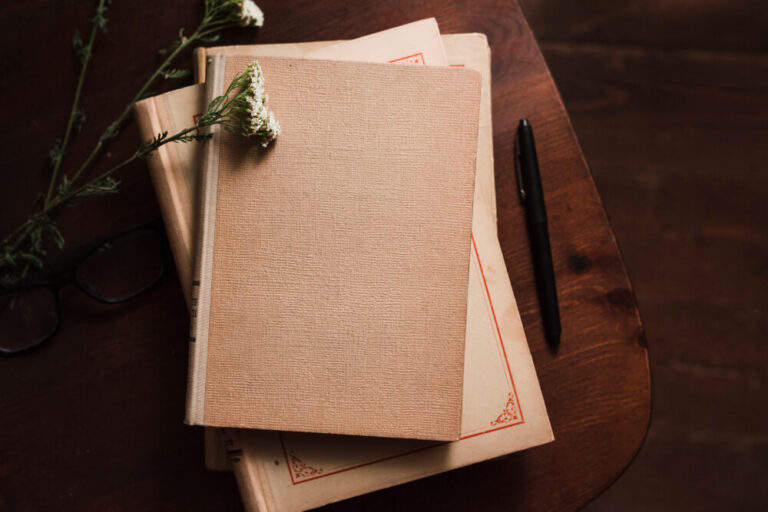 Classic books are literary works widely known for having lasting significance and value because they embody universal themes or timeless human involvement. Examples of classic books include Pride and Prejudice by Jane Austen, Moby-Dick by Herman Melville, To Kill a Mockingbird by Harper Lee, War and Peace by Leo Tolstoy, and The Great Gatsby by F. Scott Fitzgerald. These books are studied in schools and universities and are considered essential works.
Adventure Books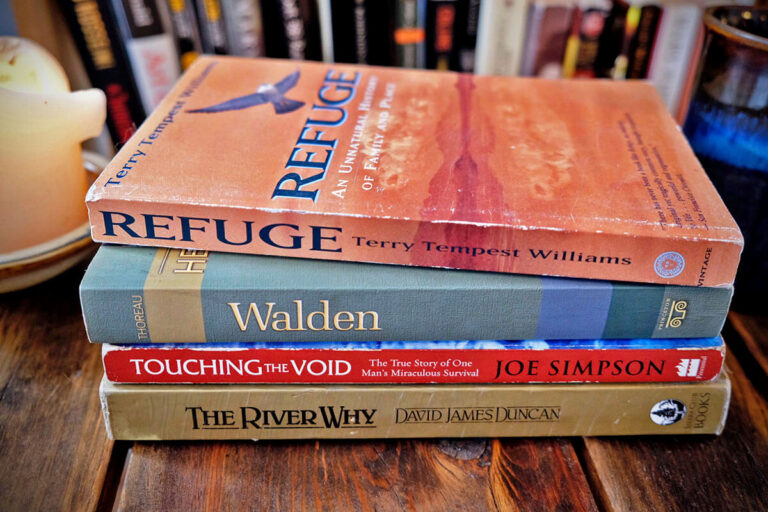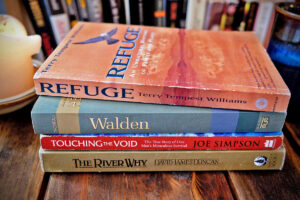 Adventure books are a genre of literature that feature exciting and dangerous journeys involving heroes facing challenges, overcoming obstacles, and battling against enemies. They usually have elements of secret, hazard, and discovery and concern a hunt for some treasure, knowledge, or power. Adventure books can be set in various settings, from historical times and mythical worlds to the present day and beyond. They are popular among readers of all ages and include themes of bravery, perseverance, and the triumph of good over evil.
Military Books
Military books are about various aspects of the military, including history, strategy, tactics, weapons, and biographies of military leaders. These books can cover different periods and conflicts, such as World War I and II, the Korean War, the Vietnam War, and modern conflicts. These also provide insight into the experiences of soldiers and their families and the broader impact of war on society. They are written by military experts, veterans, and historians and can be used as educational resources or entertainment.
Romance Suspense Books
Romance Suspense books are novels that combine elements of both the romance and suspense genres. These books, naturally, have a strong romantic storyline woven into an enthralling plot that keeps readers on edge of their seats. The protagonist is a strong and determined individual who must navigate an unsafe or threatening situation while falling in love or making a relationship work. Romance Suspense books contain furtive, criminality, risk, and intense emotion and keep readers engaged throughout.
Inspirational Books
Inspirational books motivate and encourage readers to achieve their goals and improve their lives. Some famous examples include The Power of Positive Thinking by Norman Vincent Peale and The 7 Habits of Highly Effective People by Stephen Covey.
Urban Fantasy Books
Urban Fantasy books are a subgenre of fantasy fiction, set in modern-day cities, featuring supernatural elements such as magic, legendary creatures, and paranormal activity. The setting is usually a recognizable cityscape with a fantastical twist, such as hidden supernatural communities or magical beings living among the general population.
Fantasy Romance Books
Fantasy Romance books are a sub-genre of fantasy fiction that sorts romantic relationships as a central theme. They are stories that blend elements of magic, mythical creatures, and mythical worlds with romance, love, and relationship drama. These books embrace a vital fantasy element, such as dragons, elves, fairies, or magic spells, and typically revolve around a central romance between two main characters.
Psychological Thriller Books
Psychological thriller books deal with the characters' minds and emotions, exploring the deepest fears and desires that drive them. These books focus on the inner workings of the human mind and the psychological forces that influence human behavior.
Graphic Novel
Graphic novels are comic books that tell a story through illustrations and text. They attribute complex characters, themes, and storylines, ranging from fiction to non-fiction. Graphic novels can be standalone books or part of a series and are popular with adults and children alike. They are seen as a unique form of storytelling that combines the visual appeal of comic books with the literary depth of novels.
Horror Romance Books
These books are part of the fiction genre, combining horror and romance elements. These books point to a romantic relationship between the protagonist and the love interest but also contain scary and dynamic elements such as supernatural creatures, haunted places, and other dark themes. The horror and unsureness elements add tension to the romantic relationship, creating an exciting and eerie reading experience.
Horror Thriller Books
This literary genre combines horror and thriller elements to create a gripping and frightening reading journey. These books comprise elements of terror, fear, and gore, as well as elements of a typical thriller, such as a high-stakes plot, intense pacing, and cliffhanger endings.
Cookbooks Books
Cookbooks contain recipes and cooking instructions for various dishes, meals, and cuisines. They may also contain cooking techniques, kitchen tools, and food storage tips. Cookbooks may focus on specific types of cuisine or dietary needs, such as vegetarian, gluten-free, or low-carb, or they may cover various recipes from various cuisines.
Humor Books
Humor books are a genre of literature that aims to entertain and make readers laugh by using humor, satire, wit, and irony. These books can range from comedic fiction to memoirs, collections of jokes, parodies, and comedic essays. These books appeal to people's sense of humor, making them popular among audiences of all ages and backgrounds.
Non-Fiction Books
Non-fiction books are written based on factual information and actual events. They are not fictional stories or imaginative works but provide information and educate the reader on a specific topic or subject. Non-fiction books cover many topics, including history, science, politics, self-help, biographies, memoirs, and many others.
Self-Help Books
Self-help books help individuals improve their lives, such as their relationships, health, finances, career, and overall well-being. They contain advice, tips, and strategies for personal growth and development by experts in various fields, such as psychologists, life coaches, and motivational speakers.
LGBTQ+ Books
LGBTQ+ (Lesbian, Gay, Bisexual, Transgender, Queer) books refer to literary works that focus on the experiences and perspectives of individuals who identify as part of the LGBTQ community. These books may have themes such as coming out, self-discovery, relationships, family dynamics, and social issues faced by LGBTQ individuals. LGBTQ books can be fiction or non-fiction and may take the form of memoirs, novels, short stories, poetry, and graphic novels
Sci- Technology Books
Sci-Technology books deal with scientific and technological advancements in different fields. Such as medicine, engineering, computer science, physics, chemistry, etc. These books provide an in-depth understanding of science and technology's various theories, principles, and applications. These books help readers stay updated with the latest advancements in these fields.
Art – Photography Books
These books focus on the art form of photography. These books showcase the works of photographers and discuss the techniques and styles used in photography. They can have collections of photographs, essays, interviews, and other materials that explore the artistic aspects of photography.
Suspense Books
This is a genre of fiction that focuses on instilling feelings of tension and uncertainty in the reader. They frequently encompass secrecies, crimes, and characters in dangerous situations, with plot twists. These cliffhangers keep the reader on edge until the end. The goal of suspense books is to engage the reader emotionally, keeping them on the edge of their seat as they try to figure out what will happen next.
Conclusion
This ultimate list of genres is a comprehensive guide to the rich and diverse world of books. With 35 popular genres explained in detail, readers can delve into the intricacies of each genre. Whether you're a romance, science fiction, or mystery fan, there's something for everyone on this definitive list. So, pick up a genre today and begin your writing journey.